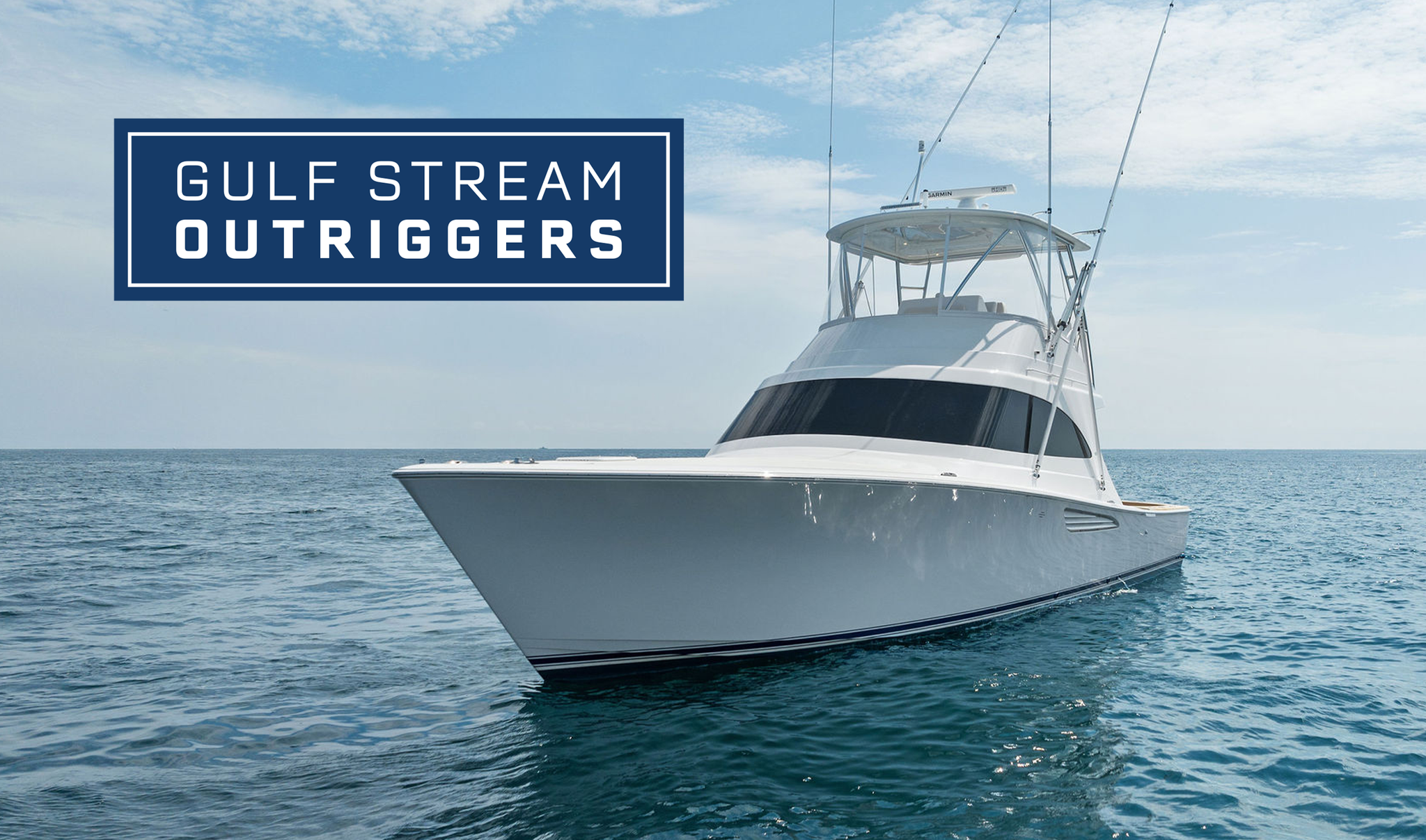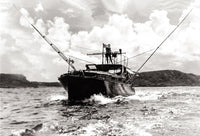 The Story of Outriggers
Outriggers have been essential to the success of offshore fisherman since Capt. Tommy Gifford patched together his first poles of bamboo and cane, and proceeded to catch and Atlantic blue marlin with the novel accoutrements. His original attempts to skip bait on the surface and deliver a smooth drop-back to billfish were well received throughout the burgeoning sportfishing industry and mangy anglers were keen on the concept, not the material.
It was a historic day in 1947 when the Rybovich brothers splashed the cedar-planked Miss Chevy II. Among the many pioneering features displayed aboard the first custom sportfish ever built, aluminum outriggers with spreaders and stay wires were far superior to the archaic alternatives. But even as glimmers of the technological future were emerging, much would seem primitive today. With increasingly complex systems found aboard modern sportfish yachts, it has become apparent that aluminum outriggers with spreaders are objectively outdated.

Today's new breed of sportfishers are fueled by innovation, and so are the techniques that our current fisheries demand. With the strain of a triple-tier dredge teaser, gale force fishing kite, high-speed wahoo spread or blue marlin that's hung up in the squid chain, aluminum outrigger poles, backbars, spreaders, and stay wires have literally been pushed to their breaking point. At GEMLUX, we understand there is a significant opportunity for innovation in carbon fiber products that are better suited for the unique loading demands of fishing outriggers. Five years ago, we introduced the number one selling carbon fiber outrigger system for center consoles. Now we aim to do the same for the sportfish market.

Showcasing our engineering-driven focus and continued development of new and improved products, we present the sportfish outrigger in an entirely new form-sleek carbon fiber poles without spreaders and stay wires. Proving that innovative thinking combined with modern engineering and a ton of testing can dramatically improve fishing success for captains and crew around the world, the sportfish outrigger takes our core principles in carbon fiber outriggers have surfaced, we invite you to follow along as we continue to test and refine the only significant advancement to the sportfish outrigger in more than a half century.
WHY CHOOSE OUR GULF STREAM OUTRIGGERS?
All Gulf Stream outrigger models feature full carbon fiber pole structures, anodized aluminum hardware, and a sleek design without spreaders or stay wires.
The models are named by the diameter of the pole at the base of the outrigger: 52mm (2"), 60mm (2-3/8") and 80mm (3-1/8").
Gulf Stream Outriggers are designed to suit a wide range of boats. Our sales team will be able to help you determine which combination of components best suit your needs. Contact information can be found at the bottom of this page.
All Gulf Stream Riggers are adjustable by 4 feet to give the user ultimate flexibility for your fishing preferences.
Patent-Pending assisted layout arms make deployment and retrieval effortless, as well as automatically locking on deployment and unlocking on retrieval. For even more convenience, hydraulic systems are currently in production.
Attachment points for pulling dredges and teasers are available in pre-built positions, or as accessories for captains to place in custom positions.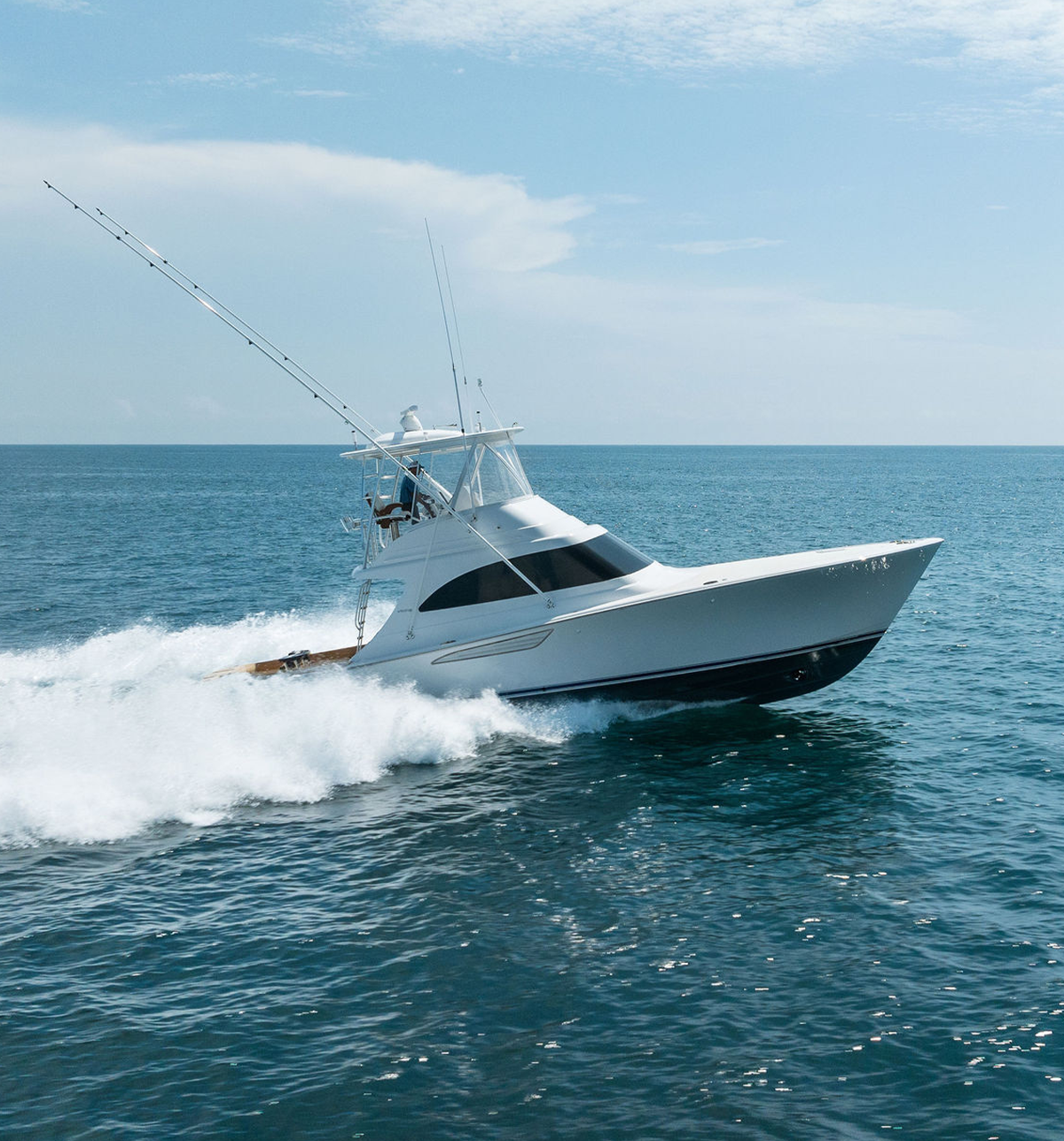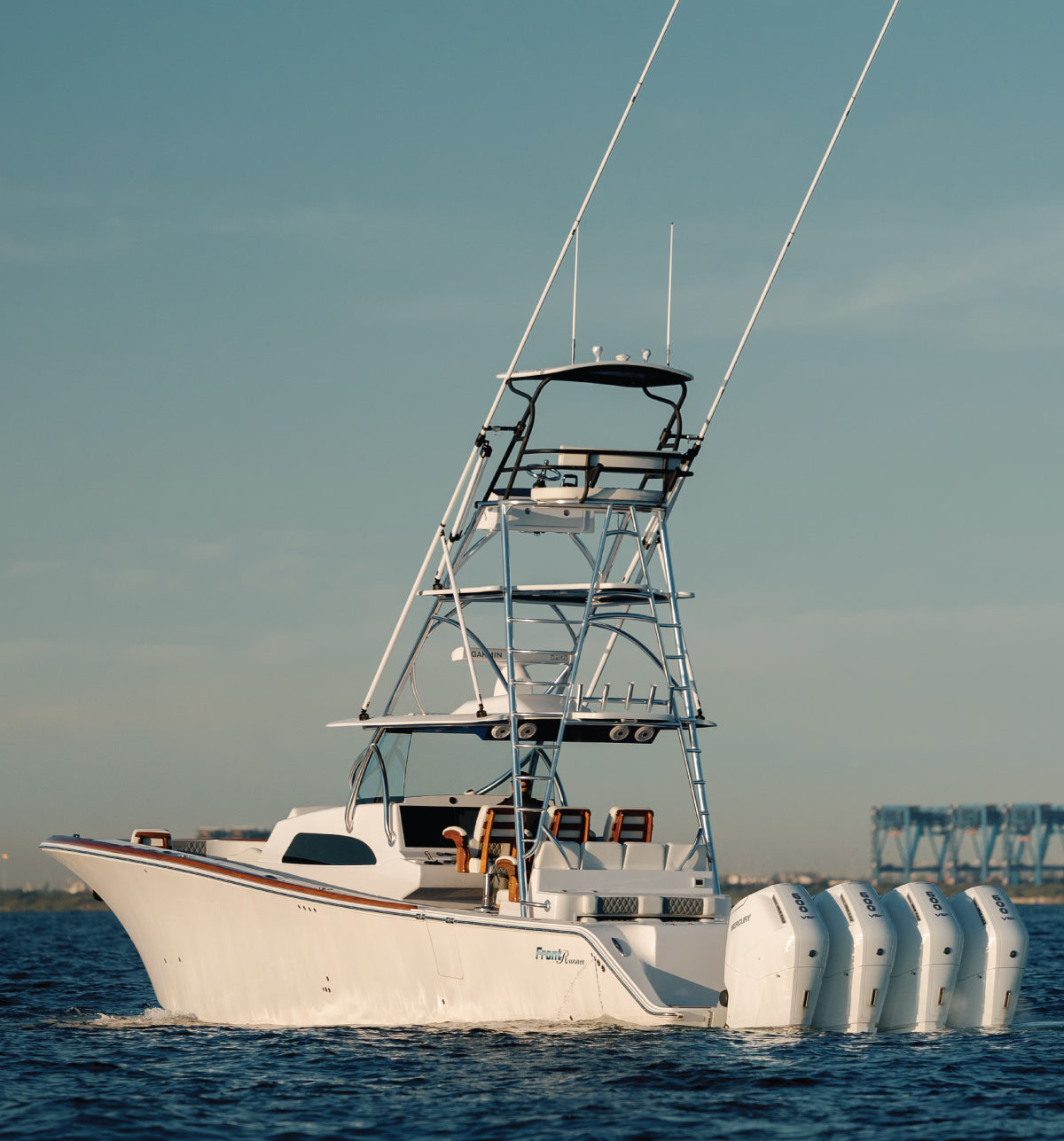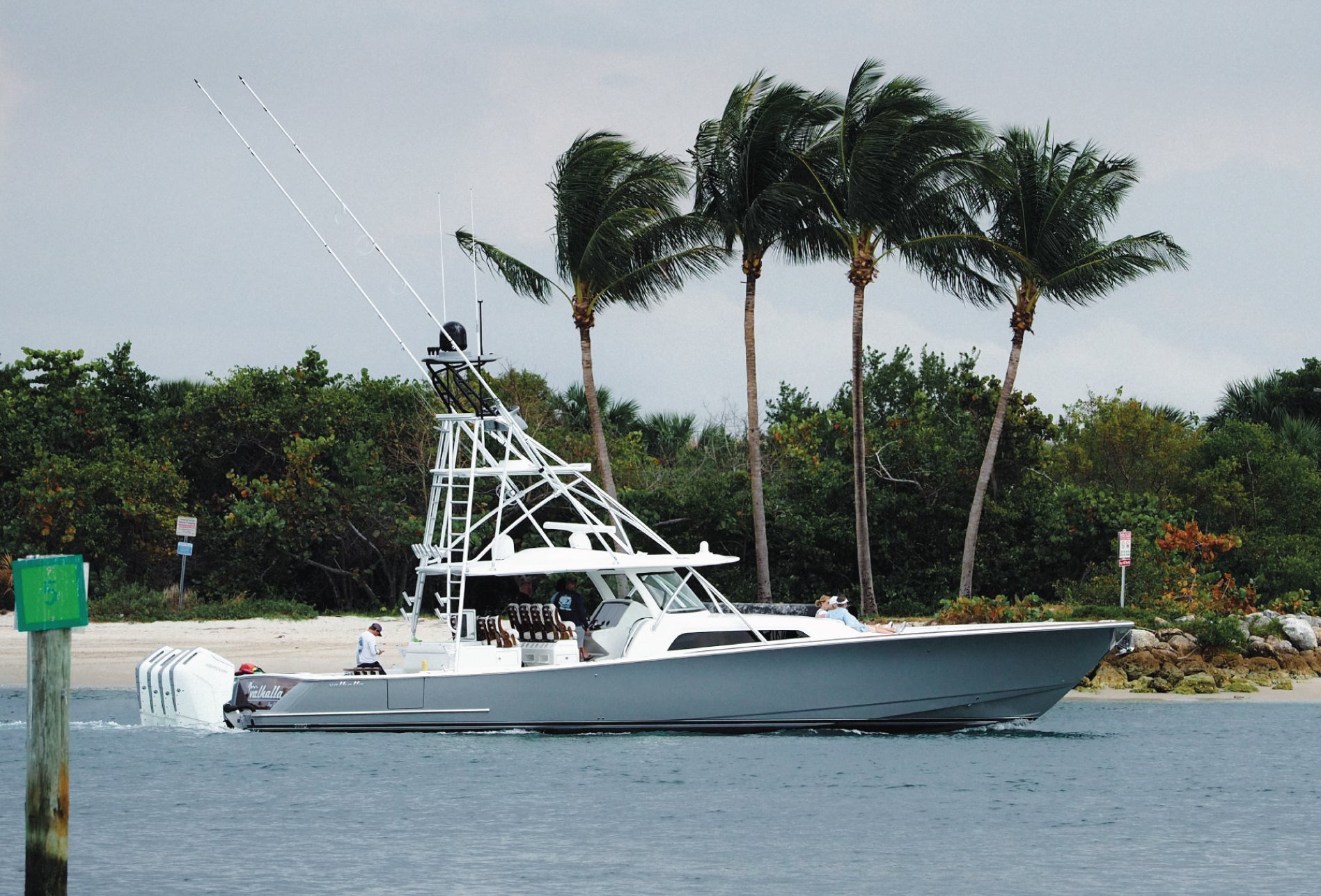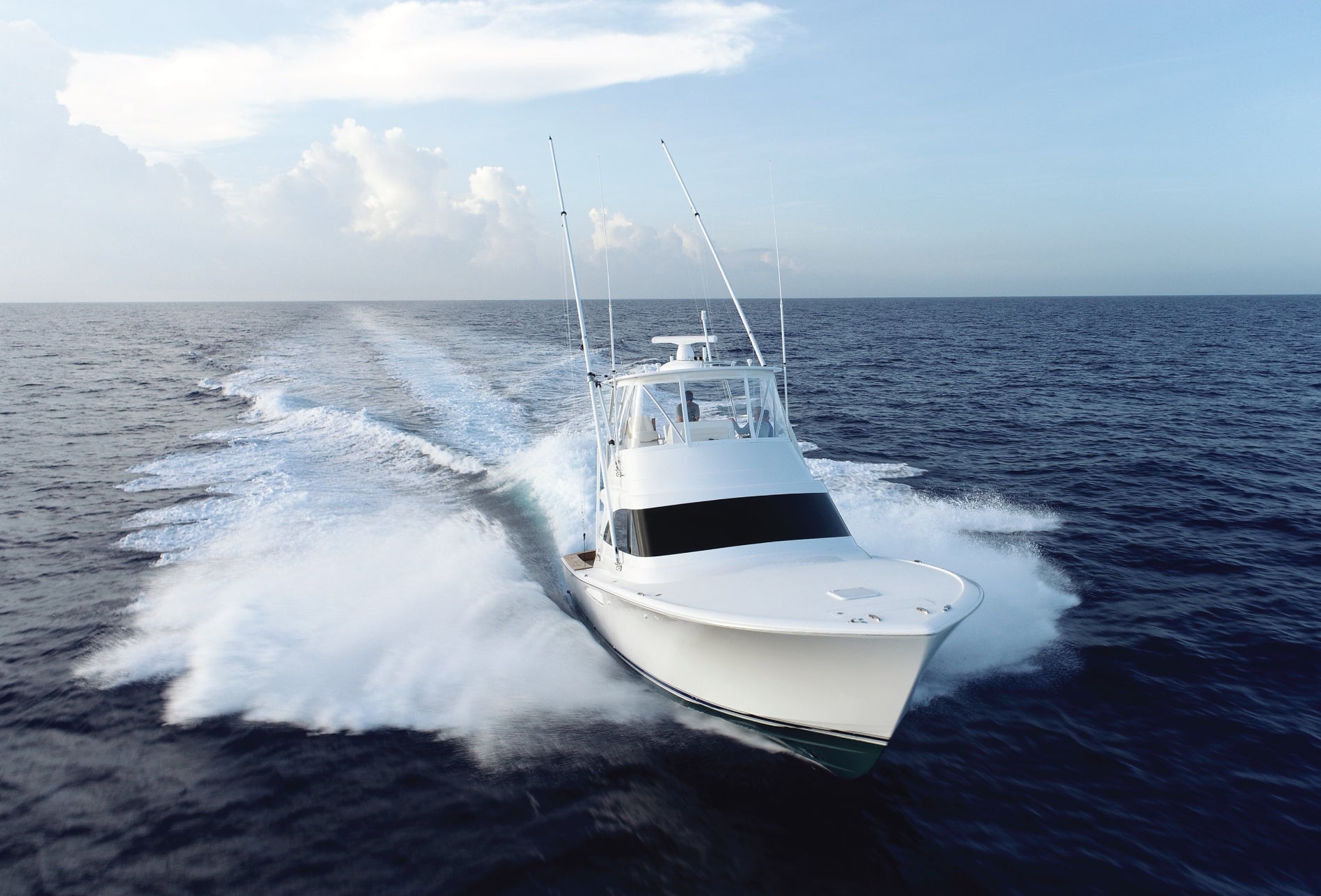 INSTALLATION
We recognize that selecting and installing outriggers can be a daunting task.

Comprehensive tool kits are available for free rental (purchase and return)
that help you configure the look and performance of your outrigger,
with a semi-custom fit to your boat!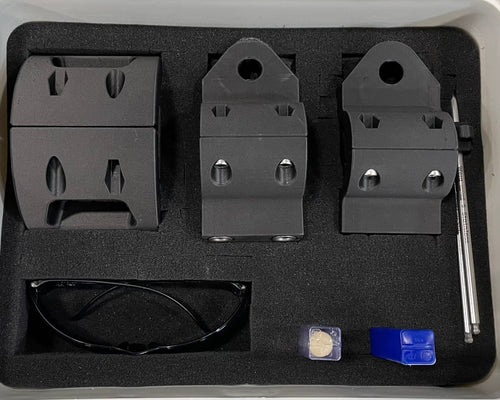 INTERESTED IN PURCHASING A SET?
Fill out the form below and our Gulf Stream Outrigger Specialist will be in touch shortly.