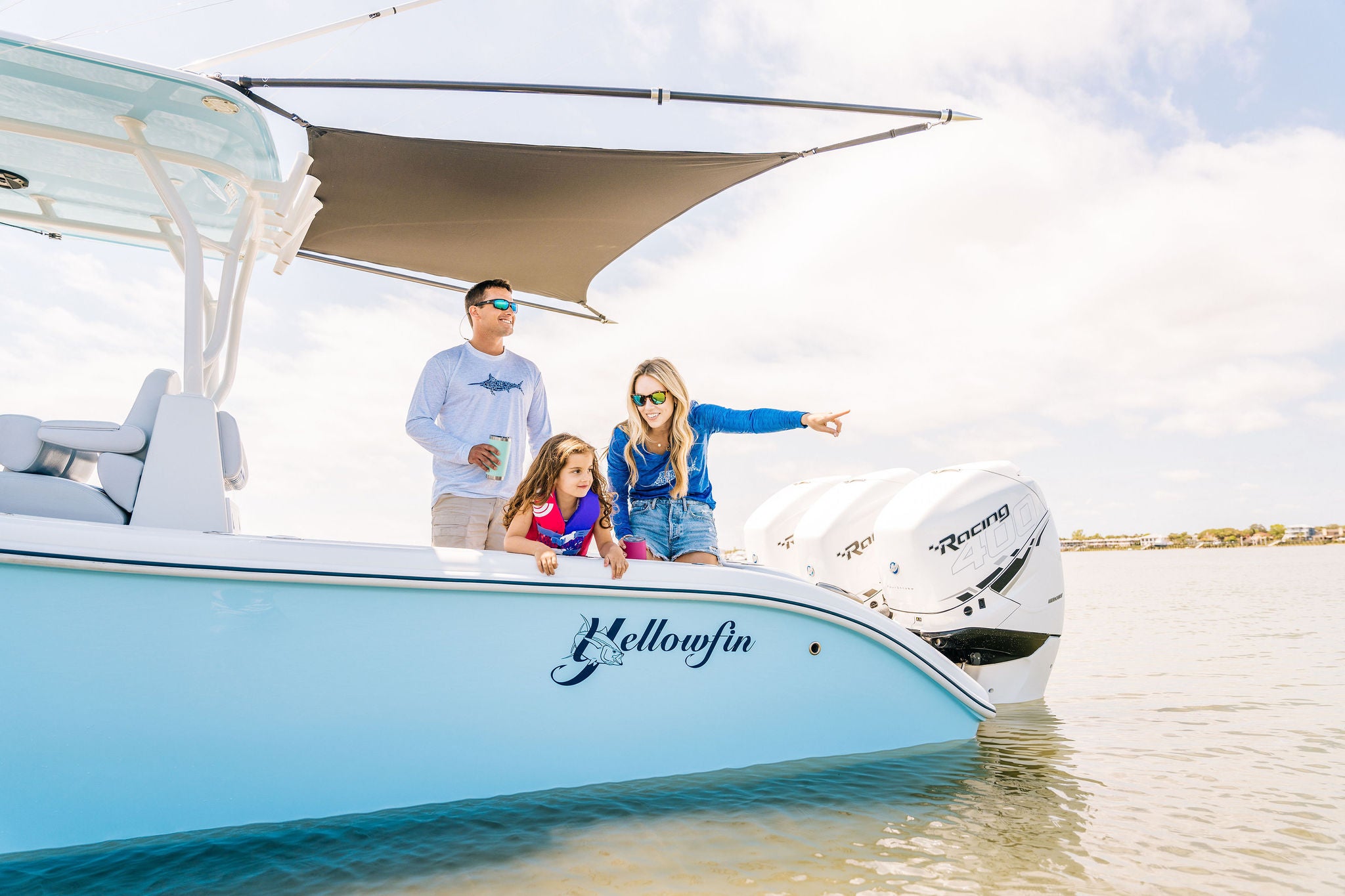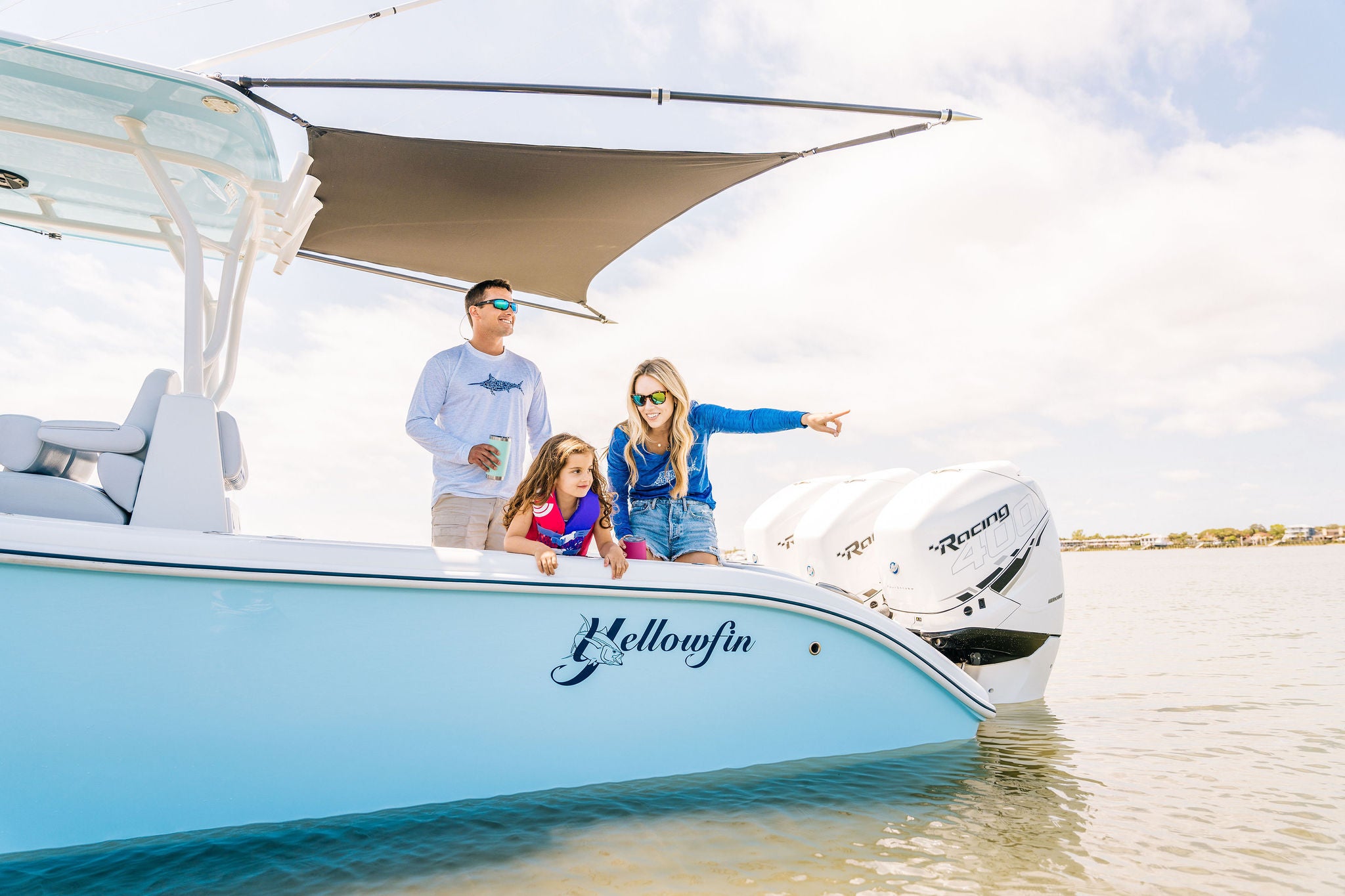 Quick Shade System for Boat
Looking for an easy way to add shade to your boat? 
Our Quick Shade System allows you to put shade on the aft or bow of your boat in minutes. 
No longer will your crew have to huddle under the T-Top to escape the sun on a hot day. It's perfect for getting sanctuary from the sun while kicking back at the sandbar or deep dropping for daytime swordfish.
** You will need Quick Shade Bases, Quick Shade Hybrid Poles, Fly Shade, and Universal Shade attachments (if you have internal outriggers) for this system.