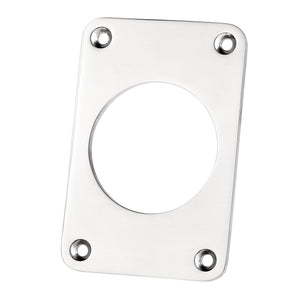 Deluxe Outrigger Bases
Very pleased with the quality and finish of the deluxe outrigger basis. Installation process went seamlessly and is a great addition to my new Twin Vee 260 GFX. Once installed was very pleased with the look he gave the boat. Can't wait to get out into deep water and troll with them! Easily adjustable, and in combination with the 18 foot carbon fiber poles the adjustments for trolling will be easy and very functional!
Outrigger Base Rectangular Backing Plates for Boat, 5/16", Pair
Excellent outrigger base pair
Excellent outrigger base pair. Well made
Exactly what you would expect.