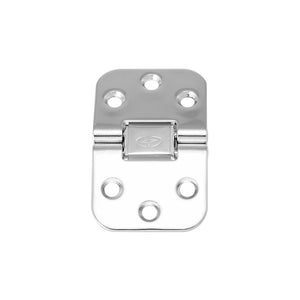 Good replacement for original hinges on 2004 LAB
These are working great as replacements to the original hinges on my 2004 Lake & Bay. No signs of rust and difficult to tell any difference from orig.
Perfecto
These hinges were already on my boat when I purchased it. One failed and I sent a picture to make sure I was purchasing the correct replacement hinge. A day or so later, the hinge and the other hinge that work together, arrived in the mail-for free. The quality is superb and the warranty is next level. I am always impressed with Gemlux.
Great hinges at a great price
Best marine hinges you can get and they never change, replaced 10 year old hinges which were still in good shape with the same ones and they fit great!
Perfect fit
Good quality, fast shipping, perfect fit