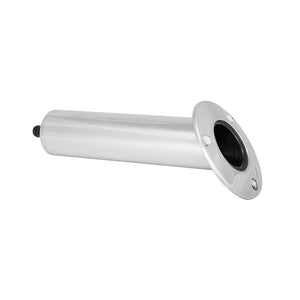 Deluxe 30 Rod Holder
Nice for large trolling rods
Rod Holder Purchase
I needed an extra rod holder for a 50w. My dealer recommended gemlux for match and durability. It was perfect and the install was fast and easy.
Rod Holder Deluxe 30 Degree w/ Removable Drain
Rod holders
I added 2 new rod holders on my bay boat, to match the ones installed on the boat at factory. One of the reasons I have purchased my second Sportsman boat is quality of the boat, accessories and hardware. Gemlux rod holders and hardware can't be beat! And my boats are used in saltwater only.