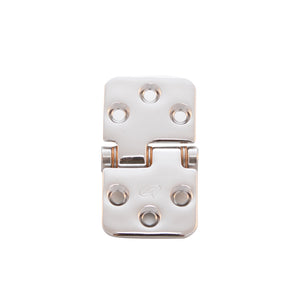 Friction Hinge 2.75"x1.5" FM
Friction Hinge 2.75"x1.5" FM
Great Solution!
Thank you to the Customer Service Team at Gemlux! I submitted a few images of my standard hinges in place and wanted to switch out for friction hinges. These were a 98% perfect fit to replace my standard hinges. Now my live well doors won't slam shut!!!
FH-1681-FM Friction Hinge
Order and shipping was very quick for the FH-1681-FM Friction Hinge 2.75"x1.5".
They fit the storage locker hatch just fine and hold well.
No more slamming lids
I replaced my bow locker hinges on my boat with these. These are the best! I was constantly asking my kids not to let the lid slam. Not anymore. It stays up by itself and can gently be closed.