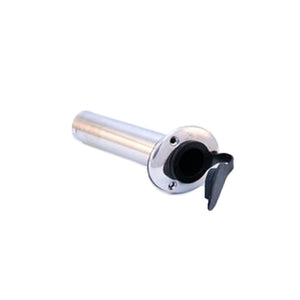 Quality product
Using the stamped rod holders with caps to swap out with my Coastal ones in the leaning post since they are just for storage and I can reduce the chance of water in my tackle area
Perfect addition to my SeaHunt
Exact copy of the ones Seahunt installed when new. Added two more to the front for more rods.
Good product, great price
Replaced a flush mount rod holder with a less sloping one to accommodate a bbq mount. Engineering specs helped a ton to ensure I didn't need to drill new holes. The new one slotted in place and lined up with all of the existing holes perfectly.